[FREE] How to Make Engaging Presentations, Part 2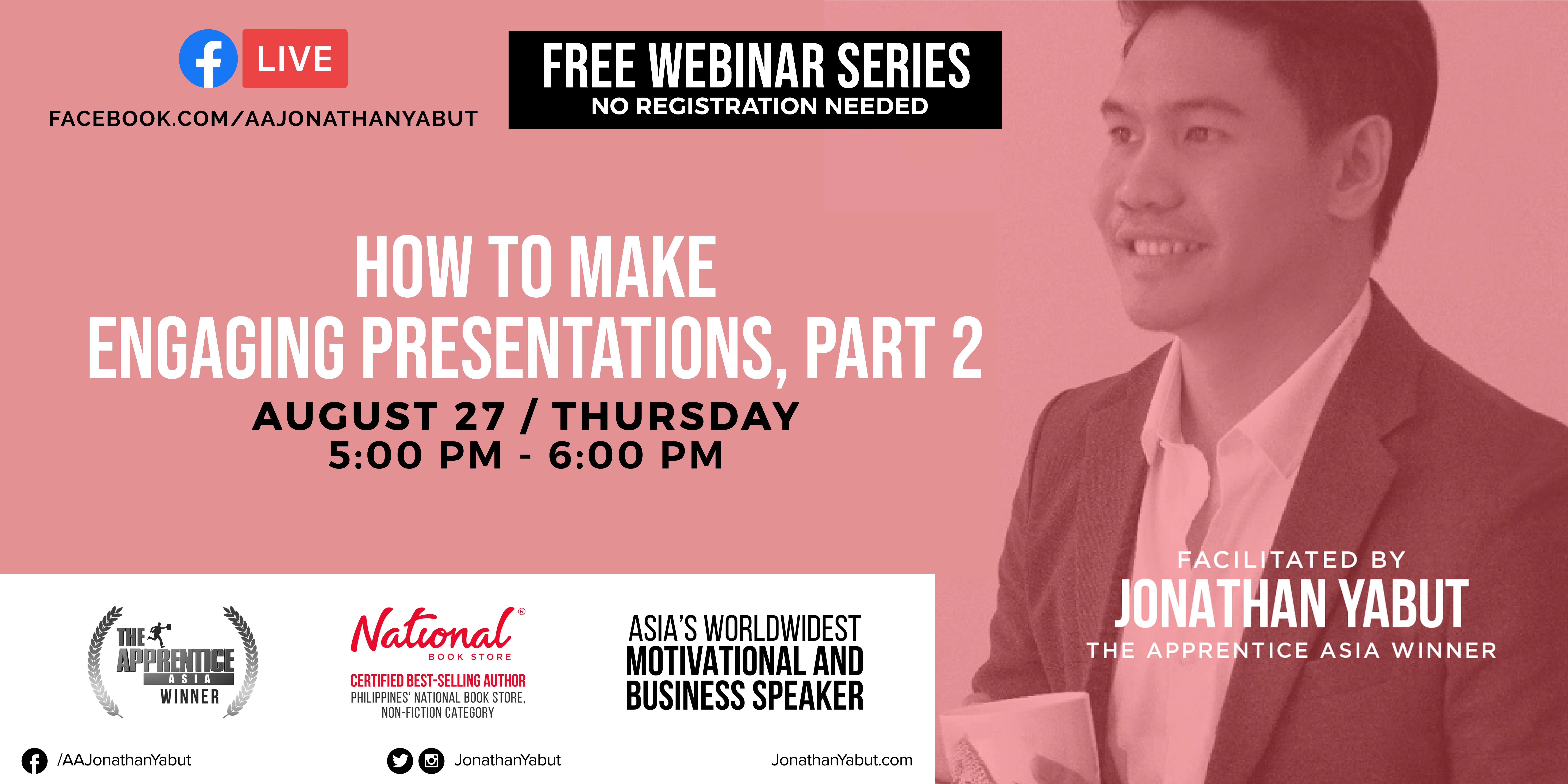 Need help making your presentations more stimulating to the eye? We'll help you with some tips and tricks.
We'll talk about visual design on your PowerPoint, some cool apps and software, and some tips on how to speak more confidently through the structure flow of your slides. Catch Part 1 if you missed it here: bit.ly/MakeEngagingPres. Join us on August 27. 100% free and no registration! Follow us, facebook.com/AAJonathanYabut
Sorry, this event is expired and no longer available.