[FREE] Top 10 Apps & Software for Remote Workers, Part 2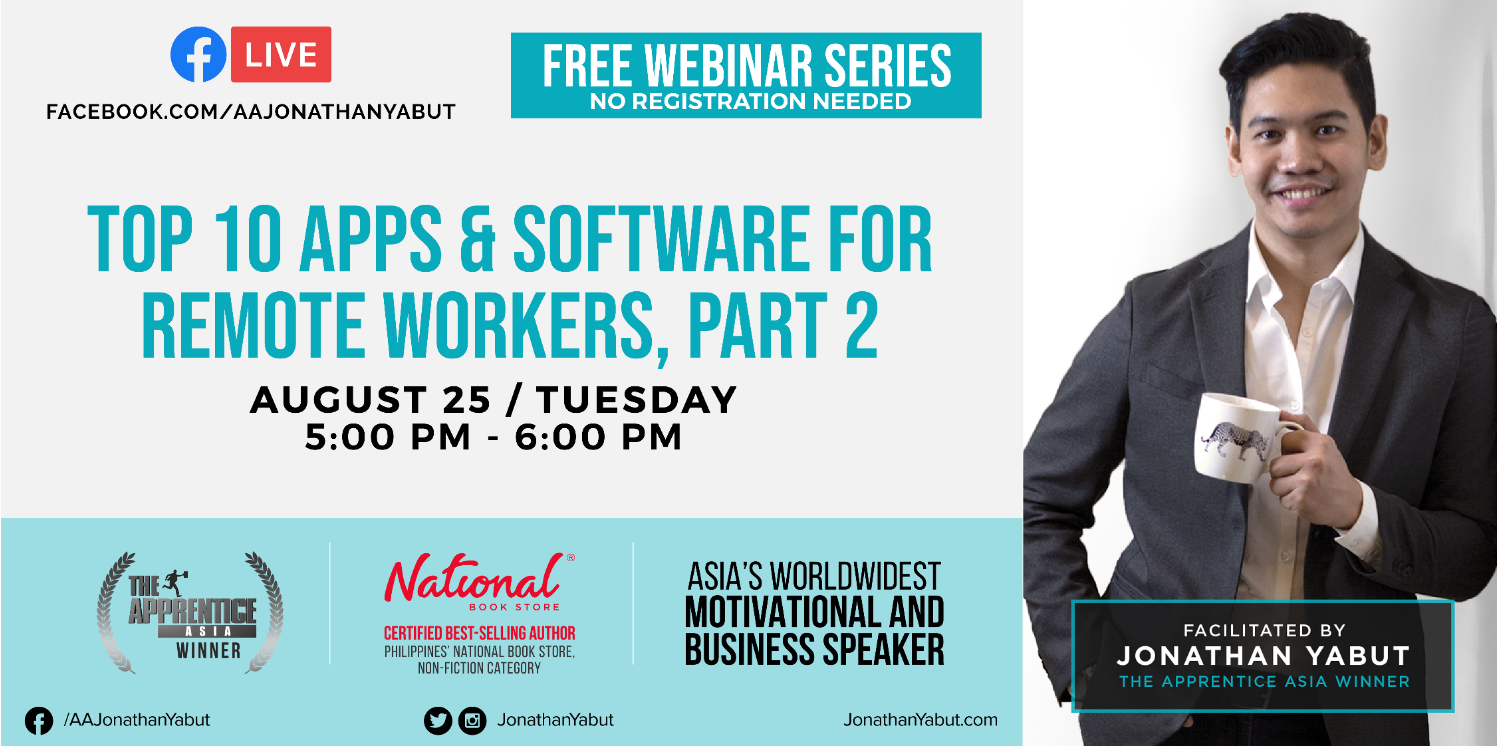 You asked for it so we're doing one! This time, we're focusing on our evolving working habits in the time of pandemic. Join us as we share our favorite apps that can help you increase your engagement in online meetings, improve your focus at home, and monitor your employees virtually.
Catch Part 1 if you missed it here: bit.ly/WFHAppswebinar. Join us on August 25. 100% free and no registration! Follow us, facebook.com/AAJonathanYabut
Sorry, this event is expired and no longer available.